1 tag
Watch
falconflux: In which I attempt to make a gigantic fool of myself and in front of my friends and the whole of the internet. Oh well. At least there's video games involved. Have I mentioned that this will be a thing? Cause it definitely will be.
2 tags
taciturncavalier: So I was making plans to livestream a movie yesterday on my birthday, but I ended hangin' out with my bro Josh all day. (Which was still a lot of fun.) So instead I though about doing that today but torrents were a pain and stuff happened, however. I did get the channel set up anyways, so if you guys want to get together and watch somethin' I can try to get stuff set up for...
4 tags
Mini Project
So the past few nights I have been earning points on Bing for doing searches. But I got tired of thinking of things I want to know. So instead I am just going to do this. Weather, as a search, was the starting point that it always brings you to when you click on how to earn points. I started at Weather and just keep clicking on a related search and see where it brought me. I went from...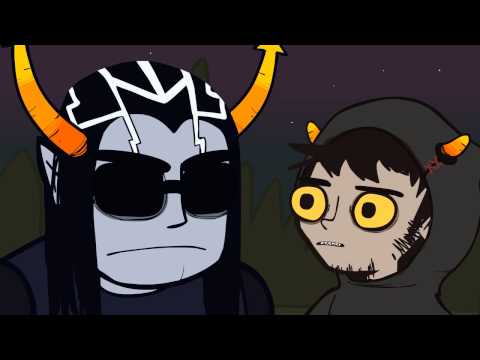 And I have now finished Persona 4, Kaichou wa Maid-Sama, and Toradora! All three of them being some quite fantastic things. Especially Toradora! Just, so very much greatness and adorableness and just loveliness. I love those shows.
And two more yet again. Good Luck Ninomiya-kun. Which was actually sorta dumb. But I watched it anyways since it was only 12 episodes. Then I also finished Inu x Boku SS which I love for so many various reasons. So many.
Two new additions. Ano Natsu de Matteru and Umineko no Naku Koro Ni. That last one had some of the most awesomely terrible deaths and things in it ever. All in the name of disproving magic.
2 in a day
Kannagi: Crazy Shrine Maidens Status: Complete Shakugan No Shana Status: Complete Additional Notes: All the motives of the 'Good' guys in Shana make no sense. I just don't understand why they were in opposition. But oh well. Everyone wins so I'm fine.
Oops
Did I forget to mention that I also finished Guilty Crown. And dear god. So fantastically amazing. I just love stories like that and it is just so well done.
Black Rock Shooter
The final episode came out and I am so happy. I mean seriously, the entirety of all things Black Rock Shooter. The movie, the song, the anime. All of it is just so top notch and everything like that. Yay I am happy.
I think I have a problem...
I finished another one. This time it was Ben-To which was ridiculously awesome! But still, I need to get done watching so much anime soon. Maybe…
Just a few more additions
I figured I should add the two that I finished yesterday which include Sands of Destruction, which, for being an anime of a game, I found enjoyable, and also Hidan no Aria which was hilarious. And the OVA was the creepiest thing to cross my path in a long time. Well except for SCP-087-B. But I'll talk about that later.
4 tags
I am FURIOUS
This is so stupid. True Tears. What the hell was that?! The FUCK! God dammit. It should have been Noe. All of it. It was all pointing to her and then it's like oh nope. That doesn't mean jack SHIT. Anyways. On a calmer note. I have finished yet another anime which goes by the title of True Tears. Fuck that shit.
3 tags
6 tags
Chaos;Head:Complete
And there goes another one. Just finished Chaos;Head. I'm glad it was a short one. Way too much delusions for me to handle more than 12 episodes of.
This is officially the saddest time traveler song...
A short piece on Time.
As of today (or yesterday, whatever), I can now add Steins;Gate to my list. Have I ever mentioned how sadly great time travel is? Cause seriously, time travel and being able to relieve events over again and again just cause the feels that shouldn't exist but when you tell a story with it they do. Clannad, Higurashi, Doctor Who, Homestuck, and now Steins;Gate. All of them. just Have those...
1 tag
4 tags
2 tags
12 tags
New Additions
As of last week, I can now add two new series to my list. Higurashi No Naku Koro Ni (Kai, Rei, and Kira as well) and also Working!! (Working'!! is included). And while I was watching, I remembered that I had committed a terrible sin and forgot to include Honey and Clover I and II onto my list from the start.
4 tags
3 tags
5 tags
5 tags
And now to add 5 Centimeters Per Second. Why is this movie so sad? Why is it so great? And watching that reminds me I have to add Summer Wars and The Girl Who Leapt Through Time to the list as well. Man I wish I could cry.
1 tag
miami-tea replied to your post: I'm going to post this now …That kind of sucks. :/ Also a bit creepy that a 37 year old mum would hope that a 19 year old would come on to her but that's beyond the point. Haha I know right? Like I feel bad that I didn't pick up on the hints, but then I am like, what would I do even if I had? Probably play even more dumb.
I'm going to post this now
So a while back I used Omegle a lot. Not for any reason in particular. I legitimately just wanted to talk to people. And I guess I am naive for thinking that there are people out there with the same intention. I make it a point that whenever I use Omegle, I just decide that they are telling the truth. Even if there is a highly probable chance they are lying, I will believe them. Of course, that...
I apologize for that extremely long text wall if you saw it. I didn't think it was formatted like that on the dashboard.
1 tag
nerdysarah replied to your post: nerdysarah replied to your post: Anime I have… My roommate and our friends are watching Cowboy Bebop. I haven't seen much but they really like it. I did see part of an episode and it seemed quite good. Seriously it is. And if you ever need any recommendations, you should ask either me or Joe. Or sense of quality is top notch. Well sorta. There really is no...
1 tag
nerdysarah replied to your post: Anime I have watched completely and loved Impressive Matthew. Here's where I say that all but 4 of those were since I moved down here to Utah. So you know, less than a year. And I am now adding another one. Cowboy Bebop.
This is what I do
I am now going to post a list of anime that I have seen. It is hopefully comprehensive and is only anime that I have watched all of it for. It includes all of the seasons and all of the OVA's I mean everything. For example. Toaru Majutsu no Index has two seasons, but there is also Toaru Kagaku no Railgun which I also have watched. This list will constantly be updating so if you want...
Anime I have watched completely and loved
Mirai Nikki My Little Sister Can't Be This Cute Rec MM! Ookami-San and Her Seven Companions Deadman Wonderland The World God Only Knows Bakuman Listen to Papa Dream Eater Merry Mayo Chiki! [C]: The Money of Soul and Probability Control Kamisama Kazoku Sayonara Zetsubou Sensei Kaichou wa Maid-sama Persona 4: The Animation Toradora! Inu x Boku SS Good Luck Ninomiya-kun ...
2 tags
4 tags
2 tags
7 tags
1 tag
1 tag
2 tags
1 tag
2 tags